Give your friends, business partners or employees an original gift:
We offer personalisation of our Flaska bottles with your or your friend's name, your company logo or a full custom design
We can print names/logos on a sock or engrave them onto the cap
We offer non-binding custom graphic design preview of your Flaska bottle free of charge
We offer very short delivery times due to production in Slovenia (up to 100 pieces within 7–15 working days from order confirmation, over 100 pieces within 10–25 business days from order confirmation)
For name printing on single bottles the delivery time is about two weeks, so please keep that in mind when placing the order
Free delivery with orders over €150 for business customers
Flaska is manufactured in Slovenia, EU!
The one and only Flaska – the water bottle with a difference
Gift packaging is also available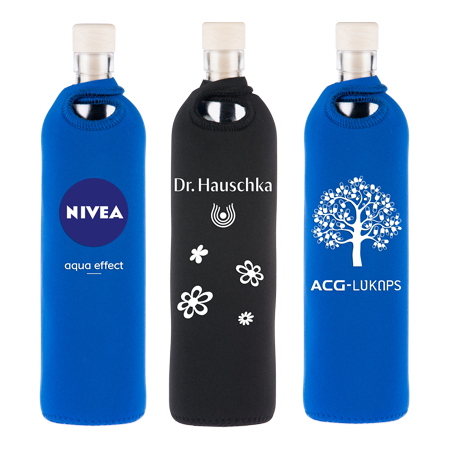 Flaska is the perfect gift both for individual customers and businesses and organizations, which are aware of the importance of sustainable and healthy lifestyle. It has a highly useful and symbolic value. It is a gift that will not simply be put aside by the recipient but will be used regularly. On the symbolic level, Flaska symbolises care for health and the environment.